Services
Working together to achieve nutritional balance:
Private Nutrition consultations
These are done on a one-to-one basis. Together we will agree on your health goals and I will take your detailed personal case history. From this, I will use my nutritional expertise to build an individual and realistic programme for you to follow to meet your health goals.
The programme includes an eating plan ( not rabbit food! ) and lifestyle advice, as well as supplement recommendations if needed. Find out more about Nutrition Consultations
Corporate Wellness
Having more than 15 years' experience in management and operations in the corporate environment, I have experienced just how detrimental the fast-paced corporate environment can be to health first-hand. With this in mind, I have developed my 'Corporate Wellness' series, consisting of services and workshops supporting businesses aiming to improve employees' overall health.
The advantages of my Corporate Wellness service to employers include, to name a few, reduced absenteeism, increased productivity, energy and mental clarity and decreased staff turnover. Find out more about my Corporate Wellness services.
Cleanse & Nourish 21 Day Metabolic Detox
An invigorating, cleanse-while-you-nourish 21 day metabolic detox programme. This will leave you with a new found lease of life and cheerful spring in your step! I will guide you through the 21 day metabolic detox, which involves following a structured dietary plan that can be tailored to you and taking high quality supplements to help support your cleanse with adequate and specific nutrients.
I will also provide you with recipes and meal plans to make your programme easy to follow and delicious. Find out more about my Metabolic Detox.
Weight (Fat) loss Programme
An empowering, exciting 12 week weight (fat) loss and wellbeing programme, perfect for anyone who wants to shed a few pounds while gaining energy and vitality. This is not another diet that'll leave you hungry, grumpy and longing for a 'cheat day'. Nor is it a calorie controlled programme or one where you just eat rabbit food. My aim is to revamp your eating habits and show that maintaining weight with healthy food can be delicious and filling, and leave you full of energy too! Find out more about my  Weight (Fat) Loss Programme.
Nutrition Bridal Bootcamp
A bespoke programme perfect for anyone who wants to have that bridal glow, feel fantastic and be healthy on their wedding day! If you and/or your bridal party want to drop a few pounds, lose inches around your waist, stomach and bottom, have shiny hair and glowing skin, increase your energy, and of course stay healthy, then let me take care of your nutrition plan while you plan your wedding! Find out more about my Nutrition Bridal Bootcamp.
APN Stress Check
Depending on the individual, stress can manifest itself in many different ways. The APN stress Check is an easy and effective way to discover the effect of stress on your overall health. The APN Stress Check includes a test to determine your stress hormone levels (secreted by your adrenal glands) and a 1 hour nutrition consultation to discuss the nutritional steps you can take to improve your stress tolerance. Find out more about the APN Stress Check.
PCOS Programme
Polycystic ovary syndrome (PCOS) is one of the most common female endocrine disorders affecting about 5% to 10% of women of reproductive age (12 to 45 years old). Although the symptoms and severity of the syndrome vary greatly among those affected, the principal features include weight gain, few or no periods, acne, excess hair, mood swings, recurrent miscarriages and infertility. The aim of the programme is to naturally identify and address the imbalances that are known to be associated with PCOS. Find out more about my  PCOS Programme.
Beat The Bloat Programme
Do you feel bloated? Do you suffer from flatulence or burping? Do you have diarrhoea or constipation? Do you feel uncomfortable after certain foods? Do you get a burning sensation in your stomach? Do you have IBS? Join me on a 12 week exploration of your digestive system! The aim of the programme is to naturally identify and address the imbalances which are causing your symptoms. Find out more about my Beat The Bloat Programme.
Payment methods
We accept cash or BACS transfer. We will email you an electronic invoice once you have booked your appointment.
Cancellation and late policy
Should you need to cancel or reschedule your appointment we ask that you do so no later than 48 hours prior to the consultation. Failure to do so will result in 100% cancellation fee except in extenuating circumstances. If you arrive late for your consultation, your consultation time may be shortened to accommodate.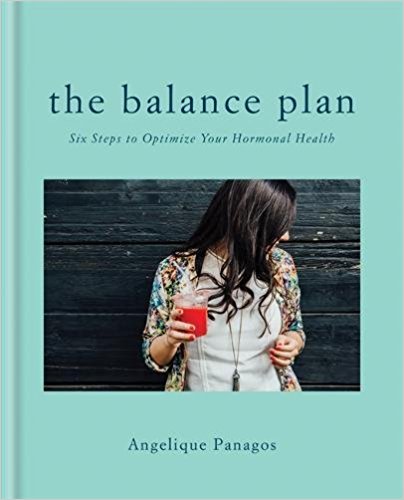 Part of my work in clinic is to identity and address the root cause which is responsible for the symptoms a client is experiencing. The most common underlying condition I see is unbalanced hormones. Once I noticed that balancing hormones leads to the reduction of so many other symptoms, I knew I had to create a simple plan to help people understand and support their hormones.
Follow the plan