Gluten-Free Chicken Nuggets
Chicken nuggets have always been a firm family favourite in many households – try these homemade sugar-free, dairy-free, gluten-free chicken nuggets for a healthy spin on this delicious dish!
Ingredients
Diced Chicken pieces
6 Large Chicken Breast Fillets diced
4 eggs yolks
2 level tsp baking powder
3 tbsp. Coconut Aminos
1/2 tsp turmeric
1/2 tsp paprika
1/2 tsp cumin
1/2 tsp salt
Fresh ground pepper to taste
1 clove garlic, crushed
6 – 8 sprigs of coriander, use leaves only washed and cut finely.
Flour coating
1 cup coconut flour
3 tbsp ground almonds
1 teaspoon paprika
1/4 teaspoon turmeric
1/2 teaspoon cumin
1/2 teaspoon salt (to taste)
Pepper to taste
2-3 Tbs extra virgin olive oil
Method
1.  Preheat oven to 240 degrees
2. Cut chicken breasts into approx. 1″ pieces, set aside.
3. Put the egg yolks into a large mixing bowl and whisk lightly.
4. Add the coconut aminos, turmeric, paprika, cumin, salt, pepper, garlic, baking powder and coriander to the eggs and whisk to mix well.
5. Add the chicken breast pieces to the egg mixture, mixing well to coat the chicken pieces.
6. Put into fridge and allow to marinade for 45 min.
7. When the chicken is ready to come out of the fridge, in a large mixing bowl mix all the flour coating ingredients well.
8. Coat the chicken pieces 3 or 4 at a time in the flour mixture and place on a non-stick baking tray.
9. Drizzle coated chicken pieces with a little olive oil and place the baking tray in the oven for 15 min, turn them over and return to the oven for a further 5 min.
Serving Suggestion
Wash and gently dry gem lettuce leaves (or any lettuce of your choice), place 5 or 6 chicken nuggets (or as many as will fit) onto your lettuce leaf and top with 2 tbsp salsa. Serve 3 or 4 chicken nugget lettuce boats per plate.
I wish you good health!
Consult your doctor or health care practitioner regarding any health problems, before embarking on any new health regimes, using any supplements or before making any changes in prescribed medications or food programmes.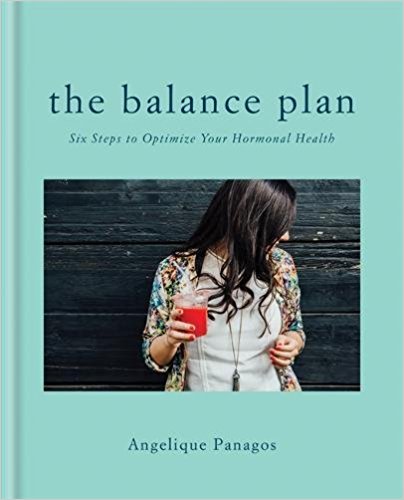 Part of my work in clinic is to identity and address the root cause which is responsible for the symptoms a client is experiencing. The most common underlying condition I see is unbalanced hormones. Once I noticed that balancing hormones leads to the reduction of so many other symptoms, I knew I had to create a simple plan to help people understand and support their hormones.
Follow the plan