PCOS Programme
The programme consists of 6 sessions over a 12 week period and is designed especially for woman who are suffering from Polycystic Ovary Syndrome PCOS.
PCOS is one of the most common female endocrine disorders affecting about 5% -10% of women of reproductive age (12–45 years old). PCOS is the presence of 'polycystic' ovaries together with several clinically recognisable features, signs and symptoms.  Whilst healthy ovaries are meant to form follicles (for the follicles are where the eggs mature), in polycystic ovaries the ovaries are much larger than normal; and have a number of underdeveloped follicles appearing in clumps like bunches of grapes.
The symptoms and severity of the syndrome vary greatly among those affected. However, the principal features include irregular menstruation, amenorrhea, ovulation-related subfertility, and polycystic ovaries; excessive amounts of androgenic (masculinizing) hormones, resulting in acne and hirsutism; and insulin resistance, often associated with obesity, Type 2 diabetes, and high cholesterol levels.
The aim of the programme is to naturally address the imbalances which are known to be associated with PCOS. Therefore, symptoms may be alleviated because the underlying cause has been addressed.
I have managed to drop 18kgs in weight which I have kept off for over 4 years and now have a 30 day cycle instead of 90 days.
Contents of the programme
Session 1: 1hr Initial Consultation
Session 2: 45min Face to Face or Telephone follow up/ check in session within 2 weeks
Session 3: 45 min Face to face or telephone follow up within 2 weeks
Session 4: 45 min Telephone follow up / check in within 3 weeks
Session 5: 45 min Face to face or telephone follow up within 3 weeks
Session 6: Review consultation 1hr within 2 weeks
How the programme works
On booking the programme client will be sent a questionnaire to fill in and email back to me for preliminary analysis before the initial consultation. The questionnaire will help me identify possible lifestyle and dietary factors which could be contributing to the health concerns. I request that any medication or supplements that currently taken are brought with/ list any and for client to continue to take it as normal. No medication may be stopped without doctors consent.
*Don't worry if you are based too far for a face to face consultation I also offer consultation through my virtual consultation rooms/ telephone consultations.
At the initial Consultation:
The consultation lasts an hour. I use the questionnaire as bases for further investigation of the clients case history, medications, current diet and lifestyles. Together we agree on health goals for the consultation and using this, we go through and agree a realistic programme to follow.
What the client can expect:
A full explanation of my understanding of your health concerns
Any vitamin and mineral deficiencies will be highlighted and ways to correct this discussed
Foods that client may be eating which are contributing to ailments will be discussed
Foods that may help alleviate symptoms will be suggested and the link explained
A detailed nutritional programme including diet, lifestyle and/ or supplements tailored to suit you will be created
A timeline for treatment will be discussed along with goals and this will be added to the programme
Any additional functional laboratory tests will be recommended and discussed
At the 45 min sessions:
Follow up consultations work on the same principle as the initial but will last 45 minutes. This is recommended to review your programme and see which of the suggestions have worked well for you. Can be done over the phone / skype
What the client can expect:
A full review of the programme
Review of any test results
Adapting the programme in light of any difficulties experienced in following it.
Address any new symptoms / change in circumstances since the last consultation.
Tweak the programme in line with the agreed timelines set out in the initial consultation
A detailed nutritional programme including diet, lifestyle and/ or supplements tailored to suit you
Your Investment
The 12 week programme costs only £1180 – Save £100 as this would usually cost £1280!
The price does not include supplements and/or functional lab testing
My personal story
What really drove my passion in Nutritional Therapy and took me to the Institute for Optimum Nutrition, where I spent 4 years qualifying in this amazing field, were my own health issues. Having an under active thyroid and PCOS, I struggled with my weight (and mood) and felt as though all I was eating were lettuce leaves and I still managed to put on 20kgs in 2 years. Already being on Thyroid hormone replacement therapy, when they recommended I take pharmaceutical drugs for the PCOS I declined as by that stage my knowledge of nutrition and nutrients had developed enough for me to decide to try the natural route first. I am happy to say that it all paid off; with dietary changes, supplements, sure perseverance and determination! I have managed to drop 18kgs in weight which I have kept off for over 7 years and now have a 30 day cycle instead of 90 days. My journey didn't end here though, unfortunately, I suffered two miscarriages, after trying to conceive for what felt like a life time. Miscarrying was the worst experience I have ever been through and when I was on the verge of giving up, I received the best news ever – I was pregnant again but this time she was here to stay! In Februrary of 2017 our rainbow baby Isabella Rose was born. This has further ignited a passion within me and I draw on all of my experiences and knowledge to assist other woman in dealing with this condition! Read more on my personal story here.
If you would like any further information on our PCOS programme or to book a consultation please send us a message on our contact us page. You can also look at some testimonials from previous clients.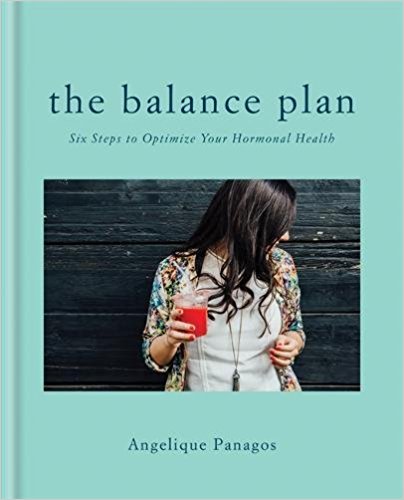 Part of my work in clinic is to identity and address the root cause which is responsible for the symptoms a client is experiencing. The most common underlying condition I see is unbalanced hormones. Once I noticed that balancing hormones leads to the reduction of so many other symptoms, I knew I had to create a simple plan to help people understand and support their hormones.
Follow the plan