Angelique's Sweet Potato Granola
Nothing gets you up and moving in the morning like this crunchy and delicious bowl of granola! This  super healthy grain-free, sugar-free and dairy-free recipe is packed with the natural goodness and protein of nuts and seeds and the blood sugar balancing properties of cinnamon – guaranteed to keep you going until lunch time.
Ingredients
Granola
1 cup ground almonds
1½ cup sliced almonds
1 cup chia seeds
1 cup unsweetened coconut flakes
½ cup pumpkin seeds
½ cup sunflower seeds
2 tbsp sesame seeds
2tbsp flaxseed ground
1 cup pecans, chopped
½ cup / 60g coconut oil melted
1tbsp vanilla extract
Pinch of sea salt
1 cup sweet potato puree
2 tsp ground cinnamon
Sweet Potato Puree
4 sweet potatoes, peeled and roughly chopped
2 tablespoons olive oil
Pinch of salt
Method
Sweet Potato Puree
Preheat oven to 200°C / 400°F / Gas Mark 6.
Rub the sweet potato chunks with olive oil and salt
Bake in the oven until tender – about 30-35 minutes.
Once cooked purée with a stick/hand blender (or mash well by hand) and leave to cool.
Once cool, store in one-cup batches in the freezer (in zip-lock bags or containers).
Granola
Preheat the oven to 180C, gas mark 4.
Line a baking tray with parchment paper/ baking sheet.
In a large bowl combine coconut flakes, almonds, nuts and seeds.
In a blender, combine the sweet potato puree, coconut oil and cinnamon.
Add the puree to the dry ingredients and stir until dry ingredients are thoroughly coated.
Spread the granola in a thin layer on the baking sheet.
Cook for 40 minutes stirring occasionally to prevent burning.
Serving Suggestion
Serve with coconut milk or almond milk and toppings of:
Grated apple and cinnamon
Nut butter and berries
Berries and coconut yoghurt
I wish you good health!
Consult your doctor or health care practitioner regarding any health problems, before embarking on any new health regimes, using any supplements or before making any changes in prescribed medications or food programmes.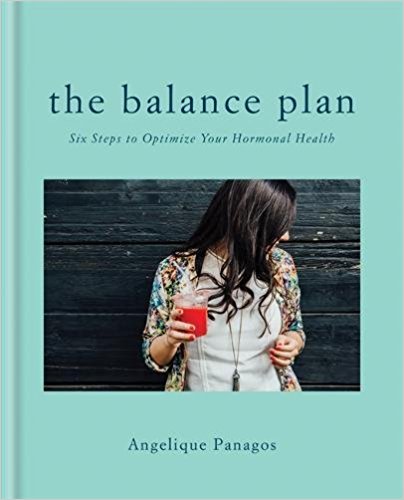 Part of my work in clinic is to identity and address the root cause which is responsible for the symptoms a client is experiencing. The most common underlying condition I see is unbalanced hormones. Once I noticed that balancing hormones leads to the reduction of so many other symptoms, I knew I had to create a simple plan to help people understand and support their hormones.
Follow the plan