Beat The Bloat Programme
This is an empowering 12-week programme that looks at the underlying cause of your digestive concerns and shows you how to eat for a healthy digestive system, but is it right for you?
Ask yourself these questions:
Do you feel bloated?
Do you suffer from flatulence or burping?
Do you have diarrhoea or constipation?
Do you feel uncomfortable after certain foods?
Do you have unexplained stomach cramping,  knotting and burning?
Do you need to use indigestion tablets?
Do you suffer from bad breath?
Do you have IBS or IBD?
Do you suffer from headaches and/ or fatigue?
Do you struggle to lose weight?
Join me on a 12 week exploration of your digestive system and lets look at the underlying cause of your symptoms, perfect for anyone who wants to beat the bloat and have a 'happy tummy' while at the same time gaining energy and vitality!
I will give you the tools to make lasting improvements to your tummy health
How the programme works:
I will mentor you through 4 one to one sessions over a period of 12 weeks. The initial consultation lasts for 1 hour and all follow-up sessions are 30 minutes. This is not just another diet, I will give you the tools to revamp your eating habits and focus your attention on what helps to keep your digestive system calm and your tummy happy.
The initial consultation involves:
 Exploring your current diet and lifestyle
 Setting personal goals
 Building an individual food programme tailored to you
 Lifestyle and supplement advice
Fun and tasty healthy meal ideas and recipes
The 3 follow-up sessions involve
One to one coaching and support
 Evaluating where you are in relation to your goals
Adjusting the programme at each session
Introducing new foods
Assessing your on-going improvement
Continuous learning and motivation
I may recommend the use of additional functional diagnostic tests if needed. These may include; comprehensive stool analysis, digestive function investigations and food intolerance/sensitivity to food test.
Your Investment
The complete 12-week programme costs only £785 – Save £50 as this would usually cost £835!
The price does not include supplements and/or functional lab testing
*Don't worry if you are based too far for a face to face consultation I also offer consultation through my virtual consultation rooms/ telephone consultations.
**If you suffer from gastrointestinal symptoms, please always see your GP first.
If you would like any further information on our beat the bloat programme or to book a consultation please send us a message on our contact us page. You can also look at some testimonials from previous clients.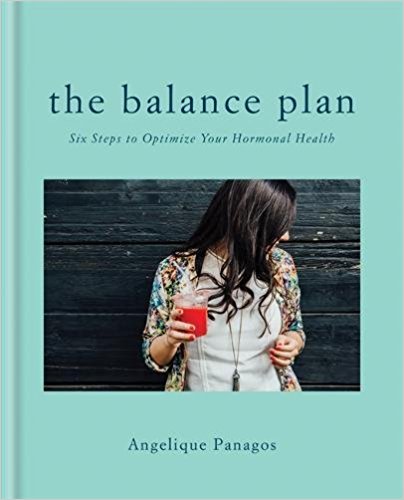 Part of my work in clinic is to identity and address the root cause which is responsible for the symptoms a client is experiencing. The most common underlying condition I see is unbalanced hormones. Once I noticed that balancing hormones leads to the reduction of so many other symptoms, I knew I had to create a simple plan to help people understand and support their hormones.
Follow the plan