Sugar-Free Cauliflower Pizza
As seen on ITV's Sugar-Free Farm!
My inbox has been buzzing with requests for this recipe – the sugar-free pizza I designed exclusively for Sugar-Free Farm! And I'm not surprised, it's been such a hit in my home too.
It's really simple to make and you can get to work on your bases while the sauce is simmering.
I encourage you to play around with this recipe and really make it your own. The ingredients can easily be switched to vegetarian or vegan options or varied by mood. Gluten-free? Gluten-free flour works as an excellent option in lieu of whole grain. I'll be posting my gluten-free cauliflower pizza recipe soon – Watch this space if that's of interest to you!
This recipe can serve up to six, so feel free to downsize or upscale quantities – just remember to keep the proportions the same. Enjoy experimenting and be sure to let me know what you make and think!
Ingredients
Pizza Base
140g cauliflower
150g whole grain flour
1/4 tsp bicarbonate of soda
1/2 tsp salt
1 tsp baking powder
1 egg white
2 tbsp olive oil
50ml water
1/4 tsp paprika
Pizza Sauce
30 large ripe red sweet tomatoes
6 tbsp. olive oil
3 tsp salt
8 garlic cloves
1 tsp black pepper
1 red chilli washed and seeded
20 fresh basil leaves
2 cups water.
Boiled water for blanching
Pizza Toppings
Pizza sauce (as above!)
Sliced tomatoes
Sliced pepper
Grilled and sliced chicken breast
Mozzarella cheese
Method
Pizza Sauce Preparation
Place the tomatoes in a large bowl or pot and cover with boiling water. Leave to stand for 5 to 8 mins until the skins soften.
Use a spoon to remove the tomatoes one by one, peeling each as you remove (if you allow them to cool, you will not be able to remove the skins!).
Chop the tomatoes into 1/2 inch cubes.
Peel the garlic and use a garlic press to crush onto a side plate.
Wash the basil leaves and cut finely.
Pizza Sauce Method
Pour the olive oil into a large saucepan and place on the stove on a medium heat. Add the crushed garlic and stir with a wooden spoon until golden.
Add the chopped tomatoes to the oil and garlic and turn the temperature to high.
Add the salt, black pepper, chilli and chopped basil. Half cover with a lid and leave to cook for approximately 30 minutes.
Add water, reduce the heat to medium and allow to simmer gently until the water has evaporated and it has a thick sauce-like consistency.
Remove from the heat and set aside to cool slightly. If you're making the sauce for another day, pour into a clean glass jar and allow to cool completely before refrigerating.
Pizza Dough Method
Preheat your oven to 200°C.
Wash and remove the stalk from the cauliflower; shake to dry.
Place the cauliflower in a food processor and chop until it resembles rice.
In a mixing bowl, add the flour, cauliflower rice, bicarbonate of soda, salt, baking powder and paprika.
In a small mixing bowl, whisk 1 egg white, 2 tbsp olive oil and 50ml water.
Make a well in the middle of the flour mix and add the egg white mixture.
Mix well to form a dough. This must not be dry, so add a little more water if needed.
Divide the pizza dough between two 10″ non-stick round baking trays; press the mixture into the tray and place in the oven to bake for 20 minutes.
Remove the bases from the oven, flip each base over and place on a rack to cool slightly. This cooling step helps to keep your base nice and crisp!
Spread a layer of sauce onto each base, sprinkle with toppings and return to the oven for a further 5 minutes. Always ensure your cooked meat is piping hot all the way through before serving.
Serve with a green salad!
Looking for more sugar-free recipes? I'm busy working on a cookbook and my 7 Day Sugar Detox programme will be live soon! Join my Health Tribe to make sure you're the first to hear all about both.
I wish you good health!
Consult your doctor or health care practitioner regarding any health problems, before embarking on any new health regimes, using any supplements or before making any changes in prescribed medications or food programmes.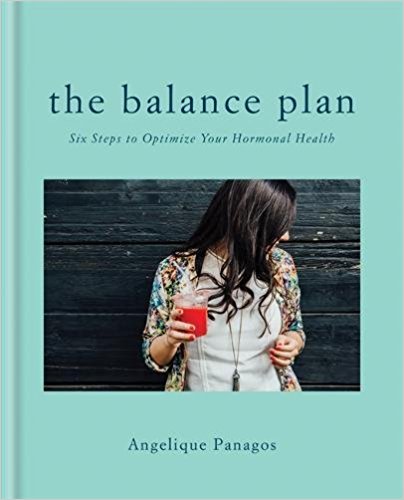 Part of my work in clinic is to identity and address the root cause which is responsible for the symptoms a client is experiencing. The most common underlying condition I see is unbalanced hormones. Once I noticed that balancing hormones leads to the reduction of so many other symptoms, I knew I had to create a simple plan to help people understand and support their hormones.
Follow the plan