Pulled Pork with Cauliflower Mash
 This mouth-watering pulled pork is the perfect, deliciously simple dish for serving to loved ones at family gatherings. You may also recognise this dish as it was featured on ITV's Sugar-Free Farm season 1!
The cauliflower mash makes for a delicious alternative to processed, shop-bought sauces or creams, and is loaded with healthy fats, vitamin C, magnesium and potassium. However, the best thing about this dish is that it's sugar-free – all the luscious flavour comes from natural herbs and spices, which are full of amazing phytonutrients.
Ingredients
Serves 6
Pulled Pork
2-2.5kg pork shoulder (preferably bone in), or pork neck
2tsp whole black peppercorns
3tsp whole fennel seeds
4tsp smoked paprika
3tsp sea salt
1tsp ground cumin
1tsp all spice
3tsp ground chilli
2 bay leaves
1tbsp coconut aminos
1 cup bone stock (any type is fine)
1/2 cup apple cider vinegar
3 tomatoes, chopped into quarters
2.5 cloves garlic, crushed
4 cups greens
Cauliflower Mash
1/2 head cauliflower, broken into small florets
2/3 cup coconut yoghurt
1 tablespoon coconut oil
Method
The night before:
1. Grind the fennel and peppercorns with a mortar and pestle (or blender). Add the salt and other spices, except for the bay leaves, and mix.
2. Rub the spice blend over the meat, rubbing well into the fatty bits. Really get your fingers into the meat, massaging it all over.
4. Place in the slow cooker insert, cover and place in the fridge for at least 2 hours (or overnight, for a stronger flavour).
In the morning:
1. Place the insert into the slow cooker and add the rest of the ingredients.
2. Cook on low for 8 hours or high for 4.
Before serving:
1. When the pork has 20 minutes to go, place the cauliflower, coconut yoghurt and coconut oil in a saucepan, season to taste with salt, then cook over low heat for 15-20 minutes.
2. Once cauliflower has softened mash with a potato masher until smooth.
3. Take the pork out of the slow cooker, place in a dish and use two forks to "pull" the meat apart into shreds.
4. Place the shreds back in the slow cooker for a further 20 minutes, with the sauce.
5. Continue cooking on a high heat, uncovered until heated through.
7. Steam your greens and serve.
Looking for more recipes? We are always busy developing new recipes so Join my Health Tribe to make sure you're the first to hear all about them!
I wish you good health!
Consult your doctor or health care practitioner regarding any health problems, before embarking on any new health regimes, using any supplements or before making any changes in prescribed medications or food programmes.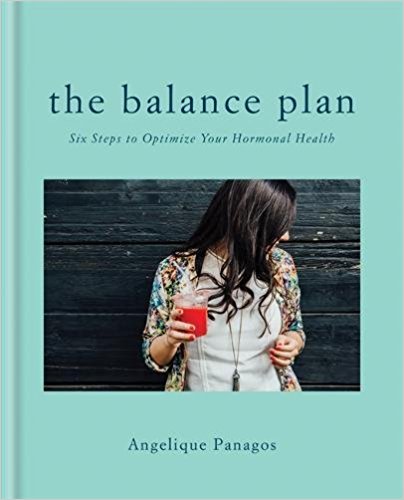 Part of my work in clinic is to identity and address the root cause which is responsible for the symptoms a client is experiencing. The most common underlying condition I see is unbalanced hormones. Once I noticed that balancing hormones leads to the reduction of so many other symptoms, I knew I had to create a simple plan to help people understand and support their hormones.
Follow the plan