Organic Fennel Seed Standard Jar -40g
Product Description
Steenbergs Organic Fennel Seeds (really the fruit) are from an aromatic herb traditional in Europe. Steenbergs organic fennel seeds have a taste suggestive of anise, being warm and spicy with an almost medicinal freshness. Use Steenbergs organic fennel seeds with fish or vegetables or give your sausages or chicken a Mediterranean feel by using organic fennel seeds.
Fennel is an annual plant, Foeniculum vulgare dulce, that is a culinary species related to wild fennel, Foeniculum vulgare. It is a small herb that grows to 90cm (35 inches) high and has soft, celery-like stems, with numerous, frond-like, green leaves that give it a ferny appearance. Fennel plants grow masses of bright-yellow, umbrella-shaped blossoms that flower in summer, followed by the fennel fruit (called fennel seeds in the spice industry) which develop in autumn. The plant has a mild anise aroma. To harvest fennel, the stems are cut, the seed heads dried in the shade before being threshed to separate out the dried fennel fruits. The dried fennel seeds are yellow with a hint of green (the greener the seeds the higher the quality). Fennel seeds are 5-7mm (0.25 inches long) and many of the seeds are split into two. Along the side of the fennel seeds there are a few pale, really thin ribs that run along their length. Like the plant itself, the seeds have a faint anise aroma; the fennel seeds taste more strongly of anise and are warm, spicy, cleansing and refreshing.
The refreshing anise flavours of fennel are popular in Asian and Indian cuisine. Fennel combines well with sweet spices like allspice and cardamom and warmer, spicier flavours like ginger, mustard and paprika. Fennel is good in breads, pasta, sausages (especially dried and smoked) and works well in tomato dishes and tomato-based sauces.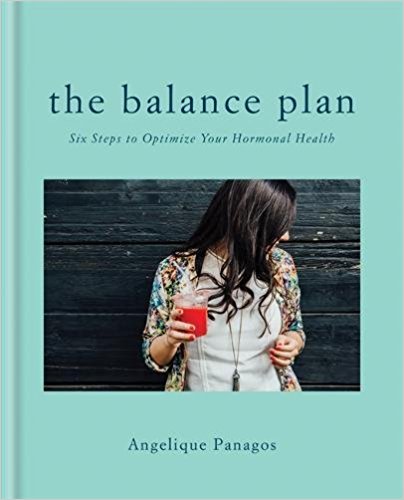 Part of my work in clinic is to identity and address the root cause which is responsible for the symptoms a client is experiencing. The most common underlying condition I see is unbalanced hormones. Once I noticed that balancing hormones leads to the reduction of so many other symptoms, I knew I had to create a simple plan to help people understand and support their hormones.
Follow the plan
Additional Information