Zoodle Bolognese
This delicious spin on a wonderful Italian classic is a firm family favourite in my household! Sugar-Free and rich in wonderfully fragrant spices as well as swapping traditional pasta for zoodles helps us get in that extra phytonutrient boost.
Ingredients
Serves 2
Bolognese
1 large onion
250g grass-fed lamb or beef mince
2 cloves garlic, crushed
1 large bay leaf
1 tbsp dried rosemary
1/4 tsp nutmeg
1/4 tsp cinnamon
1/4 tsp allspice
1/4 tsp sage
Ground black pepper to taste
2 tbsp. olive oil plus extra for drizzling
1 tsp salt
1 cups water
6 large ripe sweet tomatoes blanched and skinless
*If you don't have the time to blanch and skin fresh tomatoes you can use one 400g tin of chopped tomatoes or passata instead.
Zoodles
3 Medium Courgettes
Method
Bolognese
Add olive oil to a saucepan and heat gently.
Add the chopped onion to the heated oil stirring gently with a wooden spoon till onion softens slightly and start to become golden brown.
Add the crushed garlic to the pan and stir.
Add the mince and stir to loosen and break up the mince until it is well separated.
Add the rest of the spices and salt and stir continuously over the heat until the mince starts to brown.
Add in the chopped tomatoes and allow to cook for 15 – 20 minutes.
Reduce heat to medium, add water and allow to simmer for 45 min stirring occasionally until the water has reduced.
Zoodles
Using a spiralizer, Spiralize the courgettes into a mixing bowl.
Add some boiling water to the mixing bowl and soak the zoodles for 5 mins before straining or stir fry in a pan with some olive oil for 3-5 min. You want to just soften the zoodles without over cooking them.
Toss the zoodles in olive oil, salt and pepper before serving.
Looking for more recipes? We are always busy developing new recipes so Join my Health Tribe to make sure you're the first to hear all about them!
I wish you good health!
Consult your doctor or health care practitioner regarding any health problems, before embarking on any new health regimes, using any supplements or before making any changes in prescribed medications or food programmes.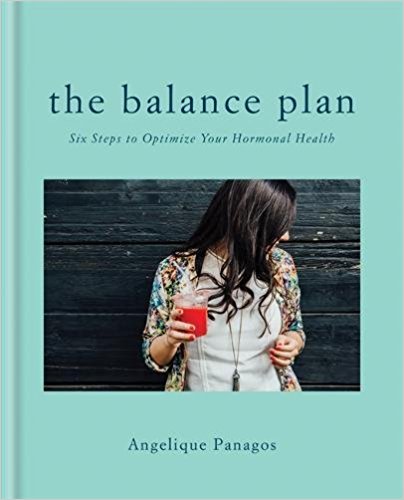 Part of my work in clinic is to identity and address the root cause which is responsible for the symptoms a client is experiencing. The most common underlying condition I see is unbalanced hormones. Once I noticed that balancing hormones leads to the reduction of so many other symptoms, I knew I had to create a simple plan to help people understand and support their hormones.
Follow the plan