Summer strawberry and chicken salad
My strawberry and chicken salad is the perfect summer's dish. Tangy goat's cheese and sweet strawberries compliment each other wonderfully and give this salad a unique edge. Rich in lean protein and fibre, it's sure to keep your blood sugar levels balanced and also packs a phytonutrient punch.
Ingredients
Serves 2
Salad
150g baby spinach
250g strawberries, chopped
50g cashews, chopped
1 shallot, finely diced
2 chicken breasts, grilled and shredded
2 cloves garlic, minced
100g soft goats' cheese, crumbled.
Sea salt
Dressing
2tbs/50 ml olive oil
15 raspberries
100ml balsamic vinegar
Method
1. Preheat your oven to 180C.
2. Season the chicken breast with garlic, salt and pepper and place in the oven on a grill tray. Grill for 20-30 minutes or until the meat is completely cooked and white throughout.
3. While the chicken breasts are in the oven, prepare your salad. Add the spinach, strawberries, cashews and shallots to a large salad bowl and toss.
4. Once the chicken is cooked, use a fork to pull the chicken breast apart into bitesize pieces and allow to cool for 10-15 minutes.
5. Prepare your dressing while the chicken is cooling. Add the dressing ingredients to a blender and combine until the raspberries are pureed with the oil and vinegar.
6. Once the chicken is cool, add this to the salad bowl and toss well.
7. To finish, add the crumbled goats' cheese and a drizzle of dressing.
Looking for more recipes? We are always busy developing new recipes so Join my Health Tribe to make sure you're the first to hear all about them!
I wish you good health!
Consult your doctor or health care practitioner regarding any health problems, before embarking on any new health regimes, using any supplements or before making any changes in prescribed medications or food programmes.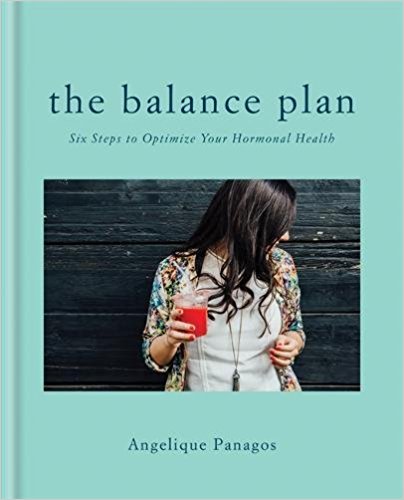 Part of my work in clinic is to identity and address the root cause which is responsible for the symptoms a client is experiencing. The most common underlying condition I see is unbalanced hormones. Once I noticed that balancing hormones leads to the reduction of so many other symptoms, I knew I had to create a simple plan to help people understand and support their hormones.
Follow the plan