Pan-Roasted Halibut with Artichokes and Broccoli
Exclusive recipe from The Balance Plan
Firm, meaty halibut works well with all sorts of flavors. I love roasting it in one pan with two detoxifying wonders – Artichokes and Broccoli – for the perfect hormone-balancing dish.
Ingredients
Serves 2
300g (10 1/2 oz) tenderstem broccoli
360g (12 1/4 oz)halibut fillets
2 tablespoons capers
1 lemon, thinly sliced
a handful of fresh parsley, finely chopped
1 tablespoon finely chopped fresh tarragon
1 tablespoon finely chopped fresh chives
For the artichokes
1 x 400g (14oz) BPA-free tin of artichoke hearts, drained and halved.
2 garlic cloves, crushed
extra virgin olive oil
juice of 1 lemon
salt and pepper
Method
Preheat the oven to 200C/400F/gas mark 6.
Arrange the artichokes in an ovenproof pan with the garlic. Drizzle over a splash of oil, a squeeze of lemon juice and season with salt and pepper. Bake for 10mins.
Remove the pan from the oven, add the broccoli and halibut fillets and scatter the capers into the pan. Season well, then lay the lemon slices over the halibut and drizzle everything with a splash of oil.
Spoon any juices over the fish and broccoli before returning the pan to the oven. Bake for a further 15mins or until the fish is opaque and cooked through.
Before serving, sprinkle over the parsley, tarragon, and chives.
Serve with a mixed her salad or some cauliflower mash – recipes for which can be found in The Balance Plan
Looking for more recipes? We are always busy developing new recipes so Join my Health Tribe to make sure you're the first to hear all about them!
I wish you good health!
Consult your doctor or health care practitioner regarding any health problems, before embarking on any new health regimes, using any supplements or before making any changes in prescribed medications or food programmes.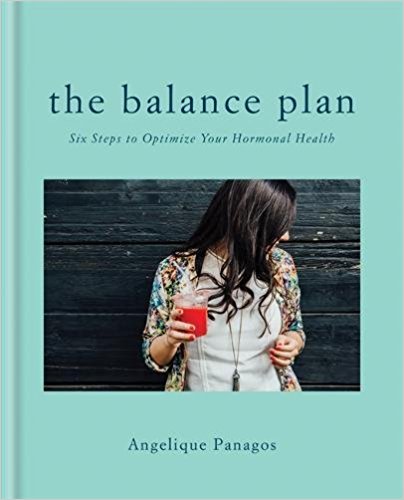 Part of my work in clinic is to identity and address the root cause which is responsible for the symptoms a client is experiencing. The most common underlying condition I see is unbalanced hormones. Once I noticed that balancing hormones leads to the reduction of so many other symptoms, I knew I had to create a simple plan to help people understand and support their hormones.
Follow the plan