Wild rice and sweet potato salad
This is such a delicious alternative to potato salad, and is great for packing into summery picnics or tossing into lunchboxes for a nutrient boost at lunchtime. The wild rice and sweet potato are full of fibre and will keep you feeling full all afternoon, while the beautiful veggies are full of vitamins and minerals. Broccoli is one of my Detox Warriors and is full of B-vitamins, magnesium, zinc and even iron.
Ingredients
Serves 2
Salad
100g Wild rice
1 Organic vegetable stock cube
1 large sweet potato, diced
1 tsp paprika
1 Onion, diced
1 Clove Garlic, minced
1 red pepper, diced
1 stalk celery, chopped
100g steamed broccoli
100g steamed mixed veg
Olive Oil
Dressing
3tbs Olive oil
40ml red wine vinegar
1tbs tahini
1 clove garlic, minced
Juice of half a lemon
Sea Salt
Cracked black pepper
Method
Preheat your oven to 200 C, gas mark 6.
Add your rice to a saucepan with approx. 2 cups of water and the stock cube and bring to the boil over a high heat. Reduce to a medium heat, cover and simmer for approximately 20-25mins until the water has been absorbed and the rice is soft enough to eat. Add to your salad bowl and set aside.
While the rice is boiling, prepare your sweet potato. Toss the raw chunks in a drizzle of olive oil and the paprika. Lay on a flat baking tray and bake for around 20mins or until soft. Add to your salad bowl and set aside.
While your rice is boiling and your sweet potato baking. Heat a drizzle of olive oil in a pan with the minced garlic and the onion and sauté until golden brown. Add to the salad bowl.
Add the rest of your salad ingredients to the bowl and toss until all ingredients are well combined.
Prepare your dressing by adding all ingredients to a bowl or jar and stirring well. I like to put all of my dressing ingredients into a glass jar with a lid and shake well to combine.
Drizzle the dressing over the salad, toss and enjoy!
Looking for more recipes? We are always busy developing new recipes so Join my Health Tribe to make sure you're the first to hear all about them!
I wish you good health!
Consult your doctor or health care practitioner regarding any health problems, before embarking on any new health regimes, using any supplements or before making any changes in prescribed medications or food programmes.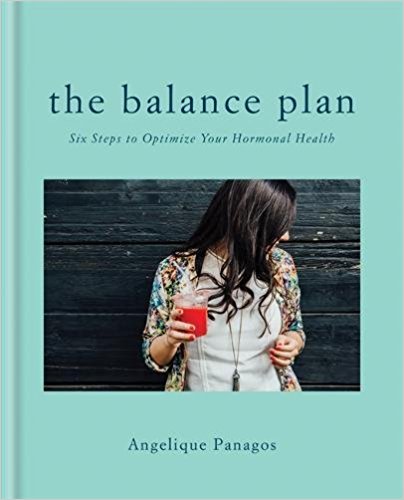 Part of my work in clinic is to identity and address the root cause which is responsible for the symptoms a client is experiencing. The most common underlying condition I see is unbalanced hormones. Once I noticed that balancing hormones leads to the reduction of so many other symptoms, I knew I had to create a simple plan to help people understand and support their hormones.
Follow the plan