Almond and cashew protein balls
Exclusive recipe from The Balance Plan
These date-free delicious protein balls are packed with fibre, protein and healthy fats to keep you full and satisfied and are ideal for stashing in your handbag for a healthy snack.
Remember, although refined-sugar free, this recipe contains dried apricots and all dried fruits are high in fructose so should be eaten in moderation. You guessed it, this recipe should feature in the 20% of 80/20!
Ingredients
Makes 12-15
50g (1 3/4) oz raw almonds
100g (3 1/2 oz) raw cashews
3 tablespoons coconut oil, melted
30g (1 oz) almond flour
30g (1 oz) unsweetened desiccated coconut, plus extra for rolling (optional)
3/4 teaspoon ground cinnamon
1 teaspoon pure vanilla extract or vanilla powder
90g (3 1/4 oz) dried unsweetened apricots, chopped
Method
Place the almonds and cashews in a large bowl. Cover them with hot water and leave to soak for 30 minutes, then drain and pat dry.
Put the soaked nuts into a blender or processor and process to a thick paste, scraping down the sides of the blender as you go.
Add the melted coconut oil to the blender and process until the mixture has a nut-butter-like texture.
Add the remaining ingredients, apart from the apricots, and process gently to combine. Then add the apricots and process just enough to mix them in.
Take one tablespoon of mixture for each ball, rolling it in your hands to make 12-15 balls. I find wetting my hands makes the balls easier to roll.
You can roll the balls in extra desiccated coconut, if you like.
Store in an air tight container in the fridge for up to one week, or in the freezer for up to 3 months.
Looking for more recipes? We are always busy developing new recipes so Join my Health Tribe to make sure you're the first to hear all about them!
I wish you good health!
Consult your doctor or health care practitioner regarding any health problems, before embarking on any new health regimes, using any supplements or before making any changes in prescribed medications or food programmes.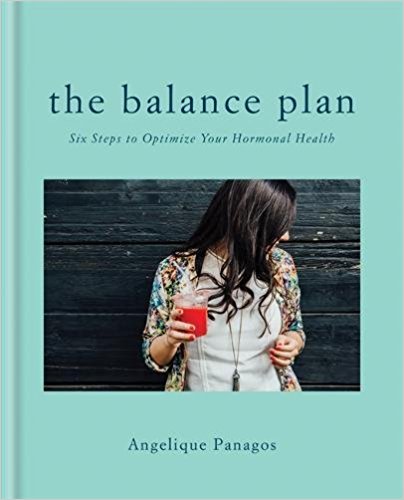 Part of my work in clinic is to identity and address the root cause which is responsible for the symptoms a client is experiencing. The most common underlying condition I see is unbalanced hormones. Once I noticed that balancing hormones leads to the reduction of so many other symptoms, I knew I had to create a simple plan to help people understand and support their hormones.
Follow the plan