Sugar-Free Baked Beans
If you love beans on toast or grill-ups on Saturday mornings, then this one is for you! Unfortunately, the tins of beans lining supermarket shelves are sky-high in added sugars, as well as other nasties. However, don't worry – my homemade beans, which were featured on ITV1's Sugar Free Farm, are easy to make and taste utterly delicious, thanks to the natural sweetness of sweet potatoes and cinnamon. No sugar needed!
Ingredients
Serves 2
1 tbsp olive oil
1 red onion, finely chopped
4 ripe tomatoes, blanched, skinned and chopped
1 tsp paprika
1tsp cinnamon
1tsp cumin
1 sweet potato, steamed and pureed
400g can of haricot or cannellini beans, drained and rinsed
Salt and black pepper
*If you don't have the time to blanch and skin fresh tomatoes you can use one 400g tin of chopped tomatoes or passata instead. If you choose to use passata, you can skip step four below as the sauce will not need to be blended.
Method
1. Heat the olive oil in a large saucepan. Add the chopped onion and sauté over a medium heat for several minutes until the onion is softened and starting to caramelise.
2. Add the tomatoes, paprika, cinnamon, cumin, and season well with salt and black pepper.
3. Simmer for about 20 minutes until the tomatoes have reduced down into a thick sauce, add the sweet potato puree and if needed add more seasoning to taste. Remove from the heat and allow to cool slightly for a few minutes.
4. Purée the sauce in a blender and then return to the saucepan.
5. Add the beans and simmer for a few minutes to warm them through before serving.
Looking for more recipes? We are always busy developing new recipes so Join my Health Tribe to make sure you're the first to hear all about them!
I wish you good health!
Consult your doctor or health care practitioner regarding any health problems, before embarking on any new health regimes, using any supplements or before making any changes in prescribed medications or food programmes.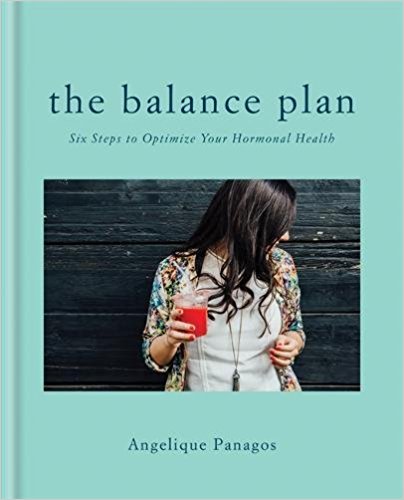 Part of my work in clinic is to identity and address the root cause which is responsible for the symptoms a client is experiencing. The most common underlying condition I see is unbalanced hormones. Once I noticed that balancing hormones leads to the reduction of so many other symptoms, I knew I had to create a simple plan to help people understand and support their hormones.
Follow the plan