100% pure natural wild lingonberry superfood powder 30g
lingonberry is a tangy, wild super berry that can help counter the effects of a high-fat diet and blocking weight gain. Well known in the Nordic countries it is recommended for patients with diabetes, blood pressure challenges, and inflammatory concerns.
100% pure, wild lingonberry with nothing added, providing you with the best flavour and greatest nutritional benefits. Handpicked from clean, unpolluted forests in Northern Finland and frozen immediately after picking to preserve all the vital minerals and vitamins.
premium quality pure berry powder from a ISO 22000 certified manufacturer
Product Description
Unless you grew up in Northern Europe or have eaten in the Ikea restaurant, you may not be familiar with lingonberries. You will hear a lot more about them soon – lingonberries are better than other berries at countering the effects of a high-fat diet and blocking weight gain, according to a recent study published in the Journal of Nutrition and Metabolism. Lingonberries can also work excellently to help treat urinary tract infections in a natural and effective way. The composition of the lingonberries prevents UTIs by keeping the bacteria from sticking to the walls of the bladder. So it is highly recommended for women. Lingonberries have high content of antioxidants. Antioxidants work to minimise the effects of harmful free radicals in the body (free radicals are molecules that are produced in the body from breaking down food, smoking and from radiation). Antioxidants have been shown to help treat and prevent a wide range of health problems. Lingonberries are a really good source of many essential vitamins and minerals including vitamin A and C, B vitamins, calcium and magnesium. All of these vitamins and minerals are crucial to maintain wellbeing of a person. Lingonberries help to improve the health of blood vessels and also lower blood pressure. Recent research has revealed that lingonberries may help in shedding weight. Finnberry's biokia range of berries are premium products sourced from a responsible Finnish manufacturer, Kiantama. Kiantama is committed to developing and improving their production processes and products, always with customers satisfaction in mind. Kiantama is Kosher and Halal certified and has been a registered producer of organic products since 1999.
lingonberry is a tangy, wild super berry that can help counter the effects of a high-fat diet and blocking weight gain. Well known in the Nordic countries it is recommended for patients with diabetes, blood pressure challenges, and inflammatory concerns.
100% pure, wild lingonberry with nothing added, providing you with the best flavour and greatest nutritional benefits. Handpicked from clean, unpolluted forests in Northern Finland and frozen immediately after picking to preserve all the vital minerals and vitamins.
premium quality pure berry powder from a ISO 22000 certified manufacturer
1 teaspoon of powder provides exceptional amounts of vitamins E and K, iron, copper, manganese and dietary fibre, equal to a handful of fresh berries. They are an excellent addition to any meal, smoothie, yoghurt or salad, the choice is yours.
highly concentrated, it takes 270g of fresh lingonberries (that's 2 supermarket punnets) to make 30g of powder. Packaged in a resealable 30g pouch for convenience.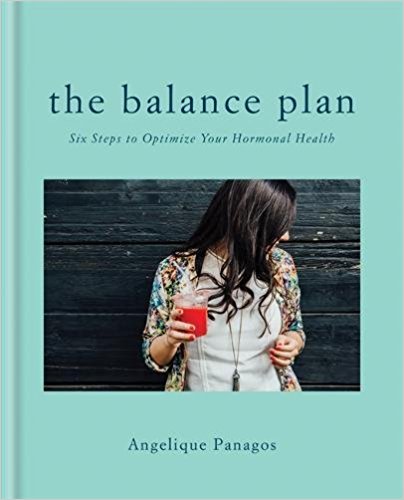 Part of my work in clinic is to identity and address the root cause which is responsible for the symptoms a client is experiencing. The most common underlying condition I see is unbalanced hormones. Once I noticed that balancing hormones leads to the reduction of so many other symptoms, I knew I had to create a simple plan to help people understand and support their hormones.
Follow the plan
Additional Information