PCOS-Loving Green Smoothie
This delicious, nourishing green smoothie is full of PCOS-friendly ingredients to keep those dreaded symptoms at bay. It contains one of my favourite Detox Warriors, as well as lots of fibre-rich fruit and veg. It's also high in healthy fats, which are perfect for keeping hormones happy, and is low GI to balance those blood sugars.
Ingredients
Serves 1
3 handfuls spinach
½ medium ripe avocado, pitted
½ small courgette, roughly chopped
½ stick celery
a handful of berries
Juice ½ lemon
1 scoop vanilla pea or hemp protein
1tsp Maca Powder (optional)
1 tbsp flaxseed
1 tbsp chia seeds
1 tbsp desiccated coconut
¼ – ½ tsp cinnamon (to taste)
1 cup coconut milk or water
Method
Place all ingredients in a blender and blitz until completely smooth. Add more water or milk, if desired, until you achieve your desired consistency. Serve and drink immediately for a super food boost!
Looking for more recipes? We are always busy developing new recipes so Join my Health Tribe to make sure you're the first to hear all about them!
I wish you good health!
Consult your doctor or health care practitioner regarding any health problems, before embarking on any new health regimes, using any supplements or before making any changes in prescribed medications or food programmes.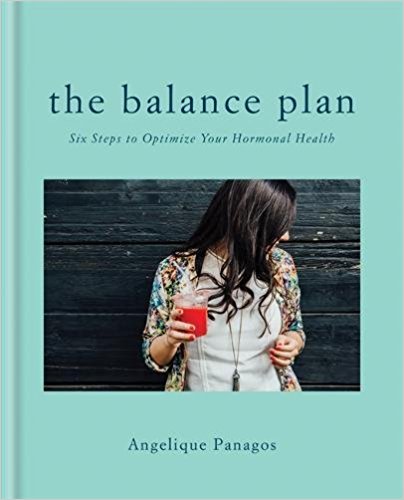 Part of my work in clinic is to identity and address the root cause which is responsible for the symptoms a client is experiencing. The most common underlying condition I see is unbalanced hormones. Once I noticed that balancing hormones leads to the reduction of so many other symptoms, I knew I had to create a simple plan to help people understand and support their hormones.
Follow the plan